Here is the 103rd episode of the Dreams of Consciousness podcast, featuring an interview with Paul Masvidal of Cynic, Onward With Love, and Aeon Spoke.
[cover photo by Ekaterina Gorbacheva]
Listen on Apple Podcasts
(IOS)
Listen on Stitcher Radio
(Android/IOS)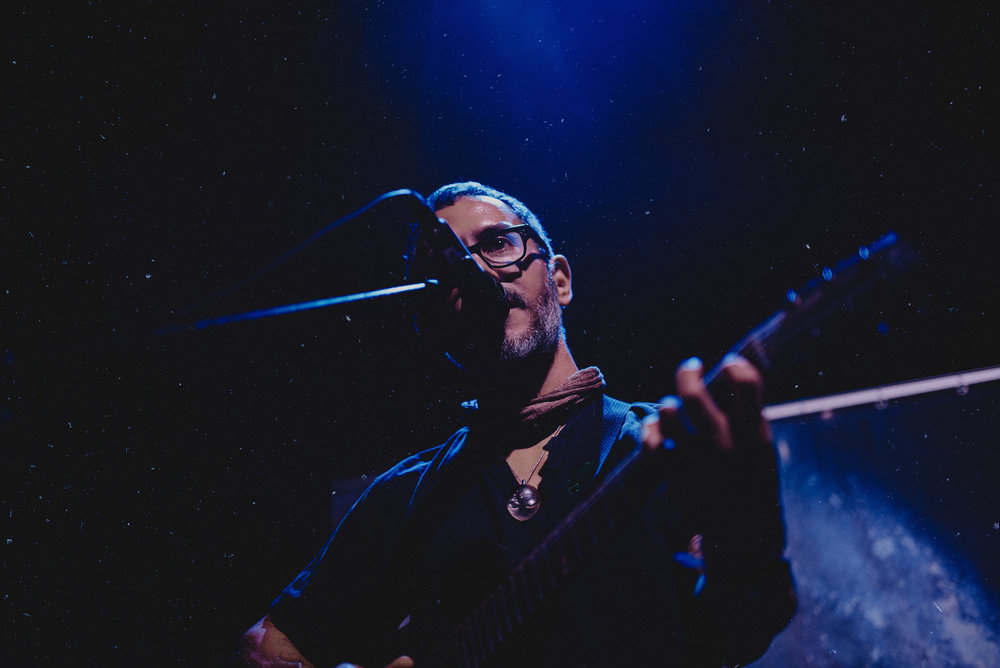 photo by Devin Barnes
It's hard to overstate Paul Masvidal's influence on metal's development. Alongside Chuck Schuldiner, he planted the seeds of technical and progressive death metal with Death's
Human
album - seeds he cultivated with his own band Cynic, whose influence can be heard to this day.
I spoke to Paul about his new solo project, the use of isochronic tones in his songs, as well as his collaboration with sound engineer Stéphane Pigeon. And since I couldn't let the conversation go by without discussing Cynic, I asked Paul' to share his thoughts on the band's legacy and influence, the current status of the band, and how he feels about Cynic being referred to as "yoga metal".
My thanks again to Paul for speaking to me, and to you for listening.
TRACKLIST:
Paul Masvidal - Nebula
taken from the album
Mythical
Paul Masvidal - The Spaces
Paul Masvidal - Warrior of the Universe
taken from the album
Human
Cynic - Humanoid
taken from the
Humanoid
single
Cynic - Earth Is My Witness
taken from the album
Kindly Bent To Free Us
Cynic - Carbon-Based Anatomy
taken from the
Carbon-Based Anatomy
EP
masvidalien.com
mythicalhumanvessel.com
Paul Masvidal on Facebook
Paul Masvidal on Bandcamp
cyniconline.com
Cynic on Facebook
Cynic on Bandcamp
Cynic on Twitter
Transdimensional Traveler
(Paul's guitar generator on mynoise.net)
stephanepigeon.com
(the official site for Paul's collaborator, sound engineer Stéphane Pigeon)
Paul Masvidal's Signature Guitar
---
Endlessly Bountiful: