Purists may balk, but grindcore needs more bands like the Texas-based Daggra. Their
Setsuna
album brought me back to the late Nineties, when the genre was reshaped with outside influences and an emphasis on hooks, giving it a much needed shot in the arm. Guitarist James Walker was kind enough to answer my questions about the band's origins and intentions.
Dreams of Consciousness: Please introduce Daggra - who are you, where are you from, and how would you describe the music you make?
I'm James Walker, and I'm the guitarist for Daggra. We're an unorthodox grindcore group from the state of Texas. Our style of music is firmly entrenched in grindcore, but there are definitely technical, unconventional, and dark elements that are blended in to help craft our overall sound.


DoC: Please give a short history of your band - how did you form, and why did you choose to play grindcore?
The earliest version of the band formed in summer of 2009. I had been trying to get a death metal band off of the ground for a few years, but at the time, unless you were playing ridiculously technical fretboard-olympics or ultra mega brutal slam death, nobody cared. Some of our members left, and I had started college, so for a long while, it was just myself and our drummer (at the time) getting together to jam just for the sake of staying busy. At the time, there had been an incredible groundswell of grind bands starting to gain more prominence, especially in Texas (
PLF, Insect Warfare, Kill The Client
, etc). Gridlink's
Amber Gray
had also come out a year prior, and between that, a re-discovery of the brilliance of
Discordance Axis
' catalogue, and going through a difficult time in my own life, everything clicked. I decided to wipe clean the slate and start writing more grind-oriented material, using it as the expressive outlet for dealing with everything I was experiencing at the time. Things snowballed from there: Material was written on a consistent basis, attempts at recording and playing live were made but never panned out. Eventually, I asked JD [De La Rosa, drums] to join in order to get the ball rolling and, at the very least, get a recording done. Vocals were initially going to be handled by me, but we brought Phil [Acevedo] in shortly before we recorded our demo, and the three of us were pretty much the first solid lineup that we held for a couple of years.

DoC: Your members live in different parts Texas. How does this affect your ability to write and play gigs?
Honestly, the effects are minimal. Two of us (myself and JD) live down south in the Rio Grande Valley, while the remaining members are in Austin. Writing material isn't a problem at all thanks to technology and the ability for us to be able to share rough concepts and scratch tracks to keep everybody in the loop. Our live show schedule has only been cut back a slight bit, but because we're spread out, we cover a larger sphere of access when it comes to cities in which to perform. Every couple of months, we'll get together for a jam session to stay sharp for live shows and toss around ideas for new songs. We're Texas natives, so a 5-6 hour drive to spend a single day playing music isn't much of a hassle.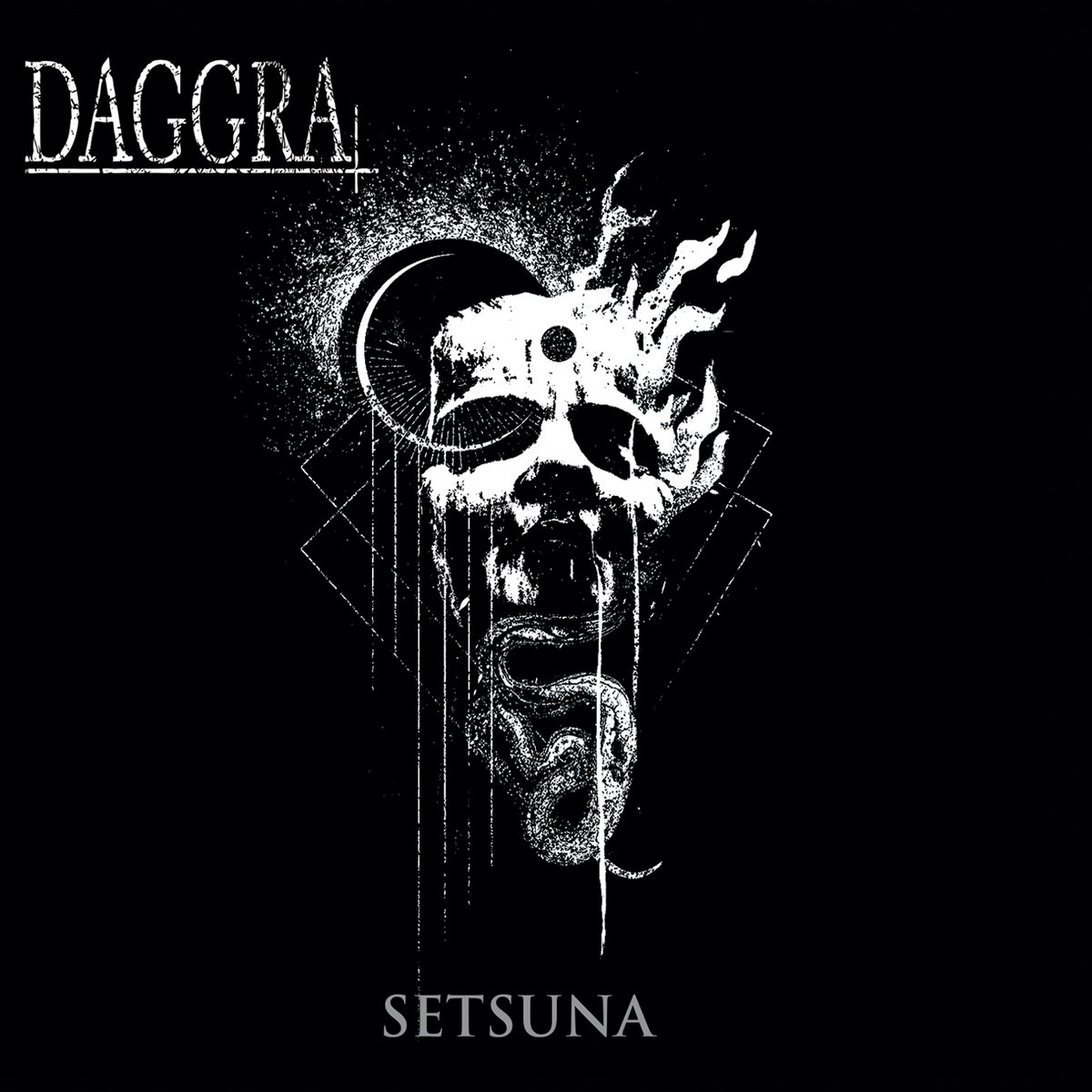 DoC: I really enjoyed your
Setsuna
album. How long had you been working on it? What was your approach to writing the album, and how would you describe the results?
Setsuna
came together in just a little under two years, I believe. With our previous album, Nil, I had written a majority of the songs during the formative years of the band. By the time that came out, roughly half of the stuff for
Setsuna
had already been written. The material on this album is very much a natural progression and refinement of our sound, and it is also the result of increased collaboration during the songcrafting process. We didn't lock ourselves in the rehearsal space and force ourselves to crank out songs in one sitting; during practice sessions over the course of several months, I'd sometimes have an interesting series of riffs for JD or he'd have a rhythmic sequence for me. We'd bounce ideas back and forth, arranging and re-arranging until we had a new piece. Sometimes, music is written first, and lyrics are written to fit the feel of the song, sometimes vice versa, and sometimes both music and lyrics evolve side-by-side. We eventually found ourselves sitting on a stack of new songs created through that process, and we began to arrange them into the whole of
Setsuna
. When we took stock of everything we had and knew what sort of thematic approach
Setsuna
would have, choosing the songs for the album wasn't difficult at all. The lyrical content primarily deals with topics like anxiety, paranoia, identity, transience, and inner-turmoil, among others. While the music is definitely on the aggressive side, there's a dismal presence that haunts throughout the album. On the whole, Setsuna is a much more focused and collaborative delivery for sure.


DoC: One of the things I enjoyed most about Setsuna is the manner in which you integrate styles outside of death metal and grindcore. What led to this approach? Do words like "progressive" or "experimental" apply to Daggra?
Yes and no. Even back in the early of Daggra's existence, there was no urgency to make the music fit into a mold of what grindcore is "supposed to be." I absolutely love grindcore, and the ferocity of grindcore is very much the root of what we do, but between my own writing style and the writing styles of the other members, it's much more creatively satisfying to branch out a little bit and incorporate outside elements in order to keep the sound unique and give songs their own distinct feel. I don't know if I'd call it either "progressive" or "experimental," but the approach we have keeps things interesting. There's a bit of a "known-to-new" approach to writing. There has to be a solid foundation of fast and furious grind to the sound, but incorporating different styles and elements that mesh well with the overall vibe is just as crucial. There are bands out there who play the traditional grind style and do it incredibly well. They have the right mindset and spirit to pull it off perfectly. However, trying to completely mimic that style has never been our objective. Because of this, there are some people out there who don't feel like we're a "true" grind band, and that's okay; that was never the intention. If our style doesn't scratch your itch, there are plenty of more stripped down bands whose style definitely will. The best thing about grindcore is that it's so open to exploration and can be taken in so many different directions.
DoC: Setsuna features contributions from Gridlink guitarist Takafumi Matsubara. How did he get involved with the recording?
It's probably no secret that there are
Discordance Axis
and
Gridlink
are big influences on us. Matsubara suffered debilitating health problems that nearly ended up fatal back in late 2013, and doctors told him that he'd never play guitar again. That was equal parts shocking and disheartening, but he pulled through. Many months later, we found Matsubara through social media and sent him a friend request, which he accepted. We'd post rehearsal footage and stuff online. He took notice over time, and we got a correspondence going. Our contact coincided with him undergoing pretty intense rehabilitation to regain strength in his fingers and play guitar again, and we'd briefly chat every so often to offer motivational support. One day, I got the urge to record myself doing a play-through of
Mortalized
's "Full Blast Army" and showed it to him as a little tribute. The next day, saw that he'd posted a complimentary video of him playing second guitar over my original video. A few metal news websites picked it up and posted it, highlighting his efforts to play guitar again. Absolutely unreal. He's become such a good friend to and supporter of the band, of course we had to ask him to make a guest appearance.
It bears mentioning that we also had vocal contributions from Leon del Muerte (
Terrorizer LA
,
Impaled
,
Nails
), Joe Tapia (
Noisear
,
Laughing Dog
) and Kenneth Padilla (
Impaled Offering
). We're incredibly thankful that we had the opportunity to work with so many talented musicians for this album.


DoC: It was announced that Setsuna will be the last album to feature vocalist Phil Acevedo. Why is he leaving, and who will take over the vocals for Daggra?
I'm not going to take liberties in speaking on his behalf, but during his final days in the group, it had become increasingly noticeable that something was taking a heavy toll on him, and leaving the band was what he felt needed to be done in order to lift that weight off of his shoulders. That's the long and short of it. At the time, we were already in the process of recruiting our longtime friend Alex Mendez to handle bass duties. When we told him about the departure, he offered to ask his wife Ryoko (a vocalist in her own right) if she'd like to take up the vacated vocal spot. She agreed, and we picked up where we left off. We've known the both of them for years (through Alex's band
ID
and Ryoko's old band
Clit Eastwood
, with whom Daggra played their first show back in late 2013), so it worked out about as perfectly as we could have ever hoped. They're equal parts outstanding people and musicians, so having them formally join Daggra has been a huge boon overall. Our output is only going to better and better now that they're involved.


DoC: Setsuna was released in cooperation with Horror Pain Gore Death (who were nice enough to send me a pre-release copy). How did they get in touch with you, and how do you feel you relate to the other acts on the label?
We've got Alex to thank for that. HPGD put out an EP for his death metal band (
ID
–
Tinieblas
…
check it out
), so they had a pre-existing working relationship. When we were shopping around for a label who'd be interested in working with us, Alex pretty much became the liaison between us and HPGD and got the ball rolling. In an odd way, I feel like we fit in just fine with HPGD's lineup. They cover such a huge swath of heavy bands, putting out stuff from established veterans but also giving opportunities to smaller bands who'd otherwise fly under the radar. It's such a rare trait, and I admire and respect them for it.
DoC: Tell me about grindcore in Texas - What is the scene like, and which bands from the state do you see as your peers?
I think Texas has a reputation for being a state heavily populated with death metal bands, but if you look hard enough, you'll find pockets of grind, especially along the gulf coast. Groups that come to mind immediately are
PLF
,
Apocalyptic Noise Syndicate,
Cryptic Void
,
Cognizant
,
Greedy Mouth
,
Active Shooter
,
Carcass of Christ
,
Knife Cult
, and more. We don't really play favorites. There's a very active music scene down in the Rio Grande Valley as well, and we've shared the stage with a bunch of great (non-grind) bands like
Mind Eater
,
Wizard Wolf
,
Belligerency
,
Program
,
Confused
,
Noble Insect
, and
Blast Perversion
. As far as peers go, if your music is heavy and you play it with passion and sincerity, you're alright in our eyes. We're more than willing to make some noise with you.


DoC: What's next for Daggra?
We just recently finished wrapping up preliminary recordings for a bunch of songs that are going to be used for some upcoming split albums we have planned. Our (likely) last show of 2018 is going to be the Grind Zero 5 in Houston on December 8 at the White Swan. Next year, we'll be opening for
Deterioration
on February 26 at Limelight in San Antonio. We've also got something else planned that we can't discuss just yet, but if you pay attention to our newsfeed, it'll be revealed soon enough. It's pretty major, and we're stoked about it, but we're going to remain tight-lipped until the details are finalized.
Daggra on Facebook
Daggra on Bandcamp
Setsuna (through Horror Pain Gore Death)
Grind to Blow Minds: