I was blown away the first time I heard São Paulo's Deafkids. Though the band's use of hypnotic repetition and jarring noise hearkens back to the early days of post punk and industrial rock, I'm not sure I've ever heard anything quite like it. Since word of mouth is quickly expanding the band's audience, and with the imminent release of a new album, I figured the time was right to reach out to Deafkids for an interview. The band was kind enough to answer my questions.
Dreams of Consciousness: For those who are not familiar with you, please introduce Deafkids - who are you, and where are you from? How would you describe your band in 5 words?
Hey, thanks for this opportunity!
We're Deafkids from Brazil, Latin America! We're Douglas on guitars, vocals and effects, Marcelo on bass, and Mariano on drums and percussions. Maybe 'Psyched-out-wild-hypno-beat' would be a good description, hah.
DoC: If you would, please give a brief history of Deafkids - when did you form, and what did you set out to accomplish?
It all started with Douglas, living in Volta Redonda/RJ in 2010. He began the project by writing and recording everything by himself, and soon a live line-up was formed. Things went like this until after our first European tour, when we moved together to live in São Paulo city, then writing and recording everything as a band.
As for the goals, I think the original idea was to create something with the pulse of d-beat, but which drank from many other complementary and different musical approaches. As we progressed on our sonic and life journeys, this goal became even broader and reflecting each other, incorporating many other things, like our interest in the power of rhythm and spirituality. Our aim is to create music which is accessible enough to mesmerize, but that goes deep enough to take people from what's known into the unknown.
DoC: Deafkids is hard to categorize musically - there are elements of post-punk, industrial, and psychedelic rock throughout your albums. What led to you having such a varied style? How would you describe the music you make?
The fact that we rediscovered things that had to do with our roots and musical backgrounds, along with some considerations on the identification we had with the aesthetic of what we were creating, the limitations posed by the cultural circles we were involved with, as well as a big interest in psychedelia and percussive/rhythmical music across the world - it all came together to form what we are today.
We try to explore aspects which are found in the genres you've mentioned but not only on them - the idea of repetition based on a recognizable pulse, but with layers and layers of chaos, noise and even more percussive freakouts, is something very central to what we do. It creates this trance where the whole process ceases to be guided by rational thought, and where we attain a certain transcendence through the sound itself. This sense of controlled freedom is something that's deeply explored by Afro-Latin, Middle-East and Indian music, and something really inspiring to us as a mindset.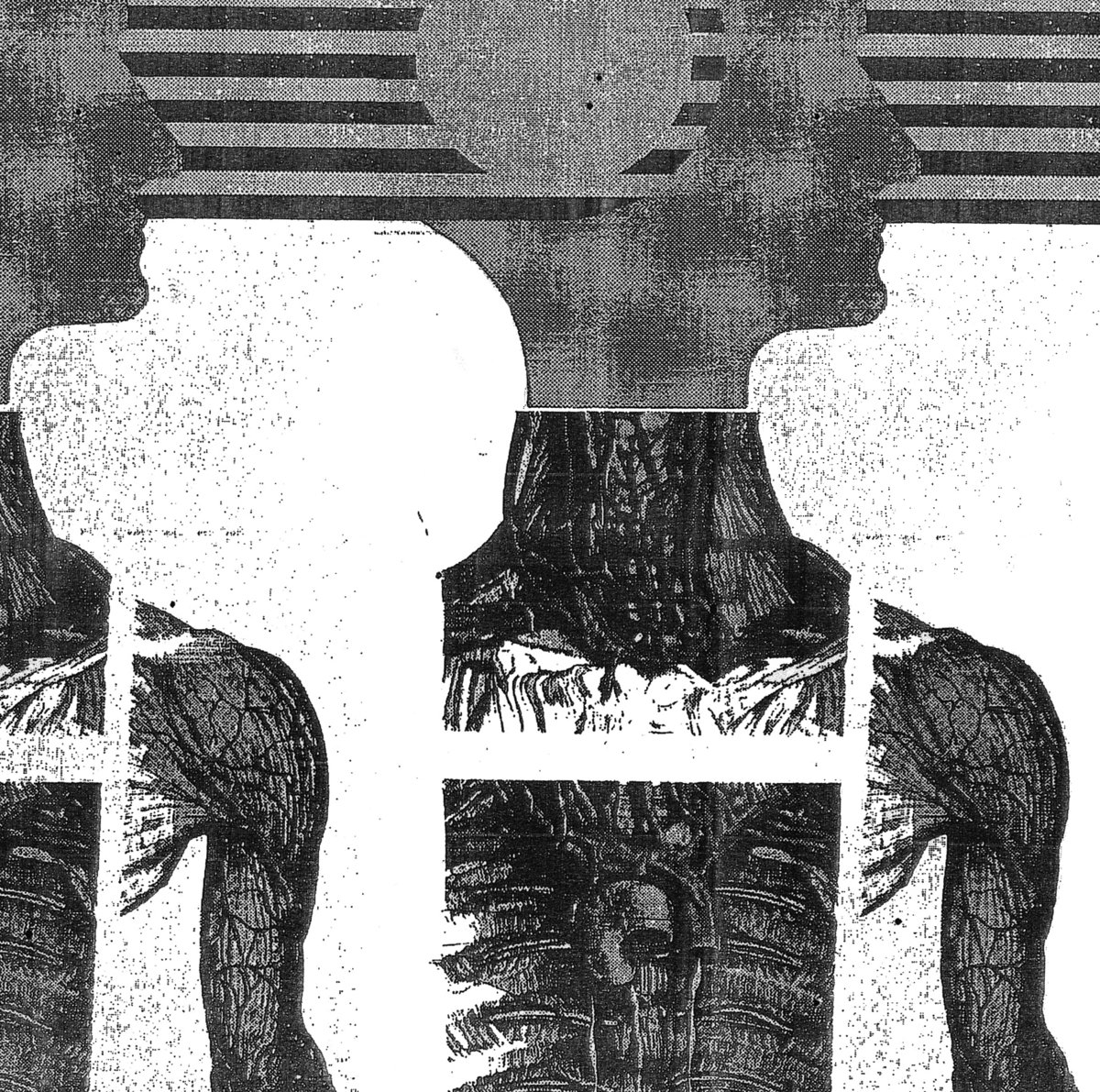 DoC: I discovered Deafkids with the
Configuração do Lamento
album, which blew me away. What can you tell me about the recording and creation of the album? What did you want the listener to experience?
The album was created in a span of 3 months, as we prepared ourselves for the (then) upcoming European tour of 2016. We wanted to portray the chaos and dissonance of colonization itself - the way it's embed on us, on social relations, on class divisions, on who controls what. Issues like miscegenation, national identity, access to structures of power or speech, these are all quite conflituous in colonized countries, and specially in Brazil.
So as the theme developed, and as the visual and musical aspects of the album came to be, we imagined a narrative where the listener would go through the stages of colonization, which don't necessarily happen chronologically, as they are all happening here, at the same time.
DoC:
Configuração do Lamento
takes its name from the puzzle box in Clive Barker's
Hellraiser
movies. What is the connection between the album and the movies?
There is a connection if we imagine colonization as this whole process in which people in power tamper with life itself, playing sadistically with 'toys' (guns, ships) a wicked game of flesh-and-blood, where pleasure and profit comes from suffering and pain, leaving debris that compose the very society we live in nowadays, with its imbalances of power and dynamics of oppression.
Configuração do Lamento
serves as a good metaphor for the process altogether - a configuration of lament, where things are built to prevent its own change. The recent elections in Brazil are a good demonstration of how the old powers are always adapting to keep themselves (and the gap they represent) where they are.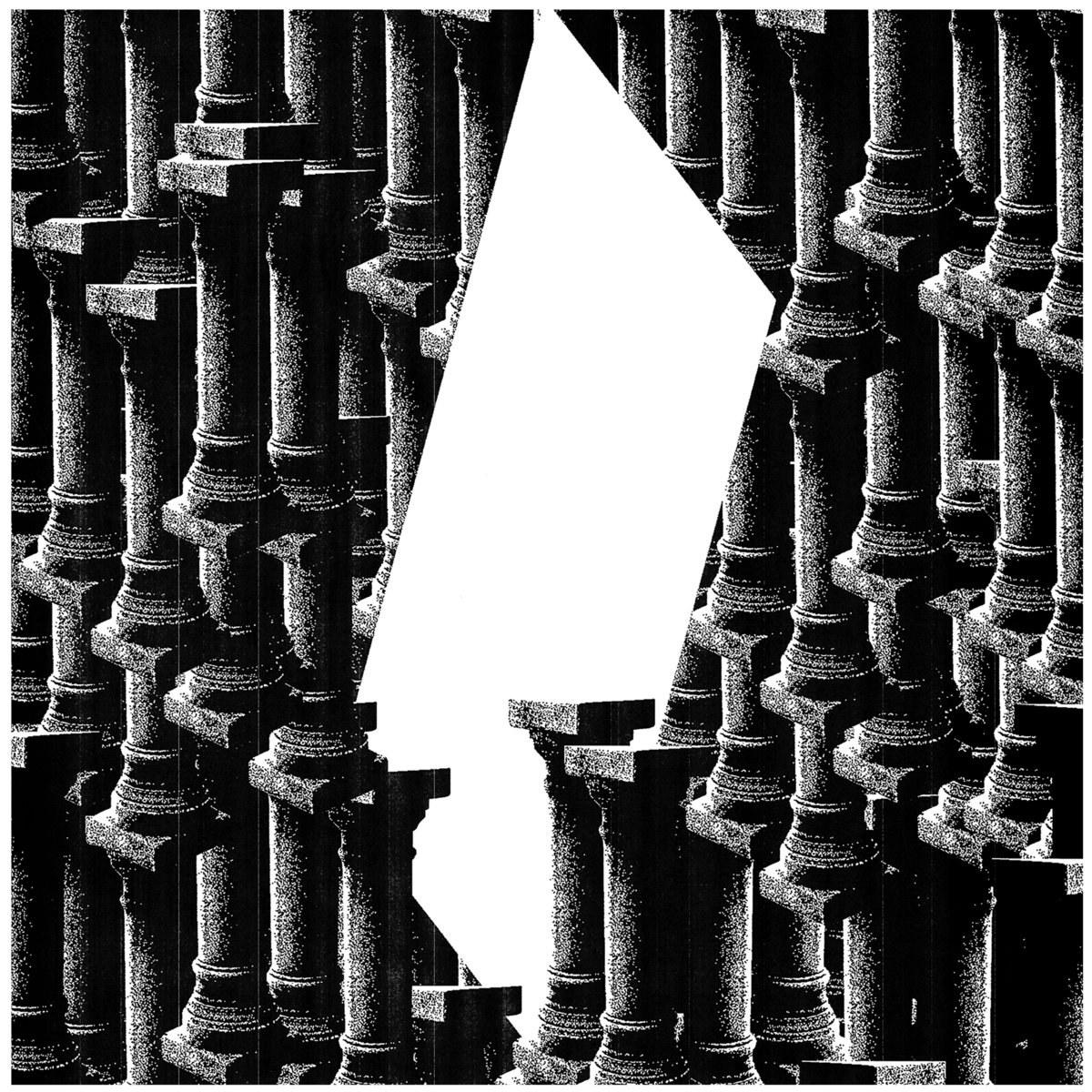 DoC: You have a new album coming out called
Metaprogramação
. Where was it recorded? How would you compare this release to your previous albums?
It was recorded in
El Rocha Studios in São Paulo
, in August of 2018. For us it represents a natural step in several ways - as the record addresses strategies of dominance which are branded in our own minds and bodies, and how could we possibly disarm them, the record still refers to conflicts we think that are vital, but only in a more in-depth way.
Where the last record was chaotic and fragmented, this one is more fluid and continuous, as these mental structures are tightly intertwined and entangled. It also captures the band as we progressed in our musical journeys, incorporating things like percussions and effects in a more fluid way, with more technical knowledge and more understanding of what we want the final sound to be.
DoC: You are now signed to Neurot Recordings, which is mostly known for sludge and psychedelic metal bands. How did you end up on the label? What would you say you have in common with other bands associated with Neurot?
Steve Von Till
[Neurosis singer/guitarist and head of Neurot Records- Dreams of Contextness]
got in touch with us, because he had listened to
Configuração do Lamento
on a
'Best Records of 2016' list by Cvlt Nation
. He really liked it and through his contact the record got released by Neurot. After that, Neurosis came to Brazil and we got more in touch, a process that continued as we had some dates with them in Europe, last year.
I don't think we have much in common with the bands from the label, sonically or aesthetically speaking. The common background we share (the DIY underground scene) and at the same time the different backgrounds that make us search for an innovative approach are what tie everything together, as the label is known for putting out things they consider to be daring, complex music. And that just makes us really happy and grateful.
DoC: The cover artwork for the last few albums is quite interesting - it reminds me of old photocopied/collaged punk rock covers, as well as Dadaist and surrealist art from the mid-20th century. Who does your album artwork, and how do you feel it reflects the band's music?
Douglas is the guy behind the band's artwork, together with Marcelo. For us the visual part and the aesthetic as a whole are deeply connected, complementing the sensorial universe contained in an album. It ends up being as important as the music itself.
DoC: I have been listening to bands (mostly metal) from Brazil since I was a teenager, but there is a lot about the country that I don't know. What would you say is the biggest misconception about Brazil? How would you characterize the music scene there?
As Brazil is a huge country, there are many misconceptions about it. One we would like to address is how much of a pacific issue miscegenation is here. Of course, much of our culture (music, dance, visual arts) comes from it and there are many good aspects that arise from it, but in a country with such a huge class and economic gap, there is still a tightly-knit relationship between class and race, between ethnicity and access. This is generating a burst of innovative things in some scenes, like in rap/trap, in Brazilian carioca funk or people from minority groups (in terms of recognized rights) developing their own sound, mixing their common background with electronics and possibilities never considered before.
Of course there's still a big mainstream musical mainstream being consumed by the majority of the population, and things get harder when you think that the concept of cosmopolitanism, of travelling or knowing things outside of your circles is something affordable only for the middle/upper classes, or for a few (un)lucky ones that bump into things because of curiosity and then have to strive to be able to even afford those things.
Brazil as a country is not only beaches or jungles or what-have-you, as many foreign people think - it's a country with many contexts inside of it, and many people in Brazil don't even know the reality of other 'Brazils'.
A good thing is that there's a lot of people from musical scenes trying to look around for new approaches to complement what they're doing. In crisis moments like this one, some good questioning can arise.
Some examples are the psychedelia of
Rakta
(with whom we'll tour the Europe soon), the dynamic and experimental grindcore of
Test
, the raging crossover/thrash of
Damn Youth
,
Teto Preto
's distorted dancing electronic beats... there's plenty of things happening, and those are only acts we feel a connection with, there's a lot going on outside of our circles as well.
DoC: What's next for Deafkids?
Metaprogramação
is out on Neurot on March 15th, but stay tuned, for we'll release some more stuff from the album before that.
In the beginning of March we are going to tour the south of Brazil with aforementioned Test, then we're going to Europe with Rakta for a spring tour, where we will have the opportunity to play somenice festivals like Roadburn (including an extracollaborative gig with crazy lads from Petbrick, so excited!), Barroselas Metalfest and Donau Festival, and much more coming for this year.
We really want to play and travel in support of
Metaprogramação
to as many places as we can, visiting new and old friends, going to known and unkown lands to do what we like the most - playing!
Again, thanks for the opportunity and the space! Cheers.
Do not allow yourself to be programmed.
deafkids.iluria.com
(Deafkids homepage - in Portuguese)
Deafkids on Facebook
Deafkids on Bandcamp
Pre-order
Metaprogramação
through Neurot Recordings
Brazil Nuts: